Print this chapter
A Caddie User Guide for completing online training
2. What is Moodle?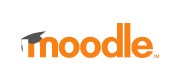 Moodle is a Learning Management Systems (LMS) designed to add, supplement or replace traditional learning methods. For Caddie Training, it will enable access to a range of courses without physically having to travel to a traditional face to face training course. We aim to provide an enhanced and consistent learning experience for Caddie users developing an interactive website designed to engage learners and promote collaborative, user-centred learning.
The learning environment allows you to access your course materials online and make use of several useful facilities to enhance your learning experience.
It can bring the dynamics of a classroom environment to the Internet. It allows teachers and students to interact in a 'virtual classroom'. The difference is that it can be done from any place in the world, at any time and with the resources of the Internet as support.
Courses can be developed as fully interactive classrooms where you may be involved in online group discussions or collaborative group work. Other courses may not involve a lot of online discussion and course material may be presented as a structured set of files such as documents and presentations.
Some of the advantages of using online learning:
Increased access to important course information.

Additional learning support where materials and tools are available.

Undertaking aspects of studying anytime, almost anyplace when it suit you.
No need to travel to a course.
To make the most effective use of this system:

Ensure you know how the site within a specific course

Exploit the opportunities provided (follow links and read documents, participate in discussion forums, complete exercises, etc.)

Make time to complete a course that you have enrolled for.

Prioritise the commitment to your development.

As you progress through a course the site will become a more familiar learning environment. Eventually, becoming another tool used to support your learning.

As with any classroom, it is a changing environment - expect each module to apply different tools and techniques. Join in, ask questions, and participate as you would on any course.